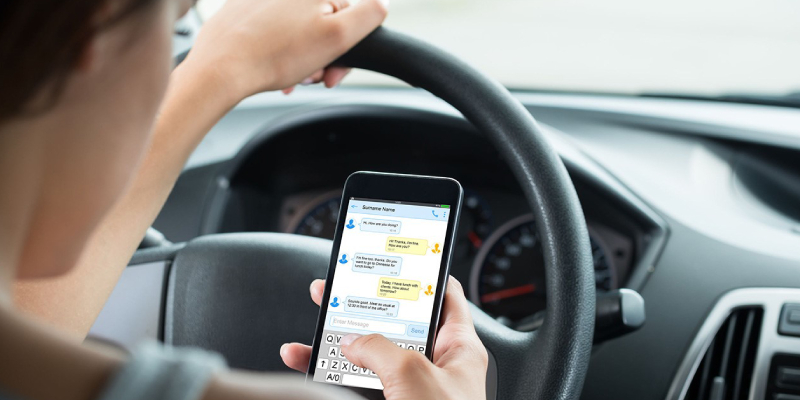 State Senator Maria Sachs of Delray Beach is attempting to get the Florida Senate to beef up the law regarding texting and driving. She believes (and correctly so) that the current law is ineffective to deter drivers from engaging in this activity.
Senator Sachs states the current Florida law is too difficult for officers to enforce because it is a secondary offense which means that drivers can only be stopped for another offense witnessed by the officer. For example, before an officer could stop and ticket a driver for texting he is required to observe the driver engage in a different moving violation such as speeding or running a stop sign.
Sachs' proposal (S.B. 246) proposes to change this. Her proposal would allow police to pull people over drivers if they see them texting or surfing the web while driving. It would also double texting fines in school zones.
Most other states have much stronger laws prohibiting texting and driving. But just a handful treat it as a secondary offense like Florida.
The bottom line is that the telecommunications lobby, particularly in Tallahassee, has a lot of money and therefore usually gets its way. There are just too many legislators who are more concerned about pleasing lobbyists with the ultimate goal of making sure they are reelected. Although this is a significant safety issue for every Floridian, you can expert no significant legislation to strengthen what is obviously a very weak law.
With over 50 years of collective service to the South Florida community, the Fort Lauderdale, Florida, personal injury lawyers at The Law Firm have helped thousands of clients to obtain money compensation for their personal injury and wrongful death claims.
All of the firm's partners have received the prestigious "AV" rating from Martindale-Hubbell Law Directory, which is a recognition by their peers in the legal community that their practice meets the highest professional and ethical standards.