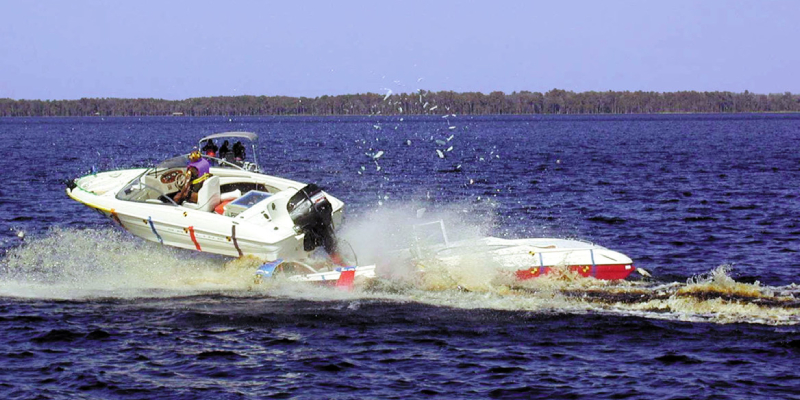 In yet another tragic boating accident, a Hialeah man and father of four young girls, died after his jet boat collided with a dock and seawall near Pelican Harbor in Miami, Florida.
It appears that the operator of the jet boat lost control near Pelican Harbor just off the 79th Street Causeway.
The decedent was ferrying friends from Pelican Harbor marina to a small island nearby when he hit a dock on the island, according to the Florida Fish and Wildlife Conservation Commission. After impacting the dock, the jet boat slammed into the seawall near the marina near the 79th Street Causeway at a high rate of speed. The operator who was the only one on the vessel at the time, was thrown from the boat. He was later found by drivers on the bottom of Biscayne Bay.
In 2013, Miami-Dade had four fatalities according to the Fish and Wildlife Commission. There were 104 boating accidents and 50 injuries. The number of fatalities in 2014 is even higher.
Boating accidents in South Florida are a huge problem. Between the effects of alcohol and the inexperience of some boaters, the rate of the boating accidents seems to be increasing with the passing of each year. For some reason, many boaters seem to believe that it is acceptable to operate their boat in Biscayne Bay while consuming a six-pack. The marine patrol needs to consider stricter enforcement of Boating under the Influence (BUI) laws. In a similar vein, maybe the State of Florida should consider an advertising campaign to remind boaters to not engage in what should be an obviously dangerous activity — operating your boat while drunk. Also the Coast Guard Auxillary should be commended for their educational project concerning boating safety.
With over 50 years of collective service to the South Florida community, the Fort Lauderdale, Florida, personal injury lawyers at The Law Firm have helped thousands of clients to obtain money compensation for their personal injury and wrongful death claims.
All of the firm's partners have received the prestigious "AV" rating from Martindale-Hubbell Law Directory, which is a recognition by their peers in the legal community that their practice meets the highest professional and ethical standards.