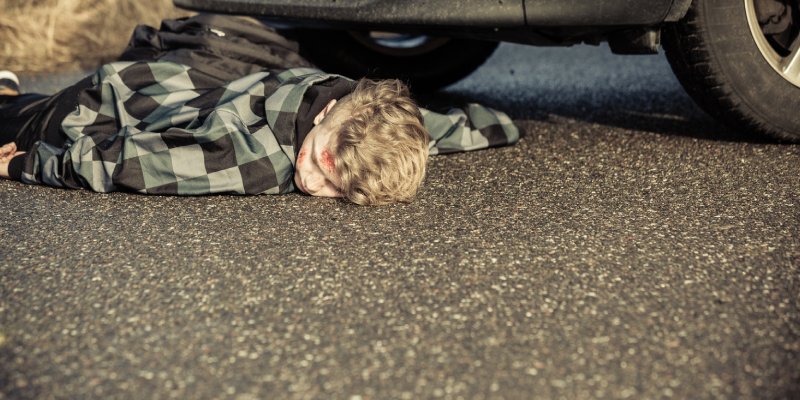 A California jury awarded over $150 million in damages to a 13-year-old girl who watched as her family burned to death in a fiery crash on a highway in Southern California. This tragic accident occured when the family's SUV got caught under a tractor trailer which was negligently parked on the shoulder of the highway.The jury found a California trucking company and one of its drivers liable for parking the company truck on the side of the freeway in the early morning darkness without leaving on any light or emergency reflector.
The award to the young girl included damages her brother suffered as a result of his parents death and who later committed suicide on his mother's birthday, before the trial began. The proceeds will be placed in a trust until she is 18.
The wrongful death lawsuit alleged that the truck driver pulled over to sleep, ignoring written warnings that stopping in the "emergency lane" was only for "emergencies." The family SUV had to pull into the emergency lane after striking debris in the roadway.
During the trial, defense attorneys countered that driver merely stopped to take medication for a headache, which constituted an "emergency."
This lawsuit illustrates several types road hazzards which can cause catastrophic events. These include vehicles stopped on the side of the road and debris from other vehicles on the roadway. On high speed freeways, vehicles stop for all sorts of reasons, which create the strong probability for rear-end accidents, even if the disabled vehicle can make it to the side of the road. Virtually everyone who drives has had to dodge the remnants of re-tread tires and other materials lying in the lanes of travel.
Obviously, the jury experienced tremendous sympathy towards this young girl who to endure this horredous experience.
With over 50 years of collective service to the South Florida community, the Fort Lauderdale, Florida, personal injury lawyers at The Law Firm have helped thousands of clients to obtain money compensation for their personal injury and wrongful death claims
All of the firm's partners have received the prestigious "AV" rating from Martindale-Hubbell Law Directory, which is a recognition by their peers in the legal community that their practice meets the highest professional and ethical standards.