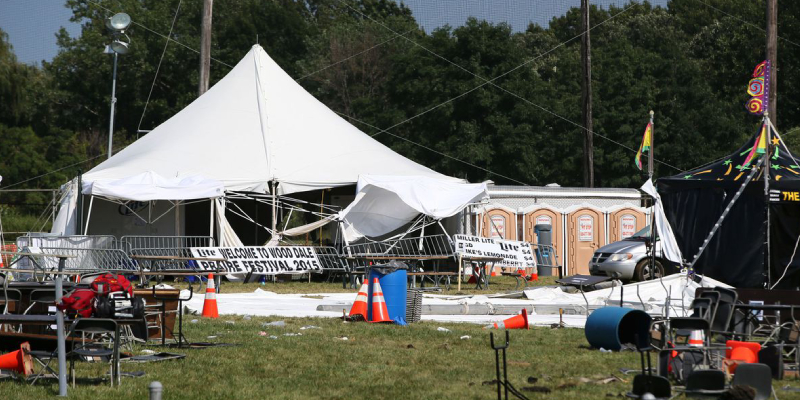 A wrongful death law suit has been filed when a tent collapsed on a man at an event in Chicago, Illinois, after inclement weather moved in.
The storm approached the event with high winds and the organizers of the Wood Dale Priar Festival directed the attendees to take shelter under a tent which was improperly secured. The victim was 35 years old and was killed when the main pole of the tent fell on him. In addition, 22 others were hurt.
In addition to the company organizing the event, the companies that managed the vent and rented the tent to the festival have also been sued.
In Fort Lauderdale, young party goers were injured when a bounce house on the beach lost its moorings and blew away in gale force winds.
Tents and other temporary structures used for events such as birthday parties have the potential to become unsafe in the event that a storm with high winds and rain moves in. This type of weather change is not uncommon in South Florida. A lot of times, bounce houses and tents are assembled by companies who lease out this equipment and these temporary structures are not properly secured to withstand this. Should this occur, the consequences can be devastating.
With over 50 years of collective service to the South Florida community, the Fort Lauderdale injury lawyers at The Law Firm have helped thousands of clients to obtain money compensation for their personal injury and wrongful death claims.
All of the firm's partners have received the prestigious "AV" rating from Martindale-Hubbell Law Directory, which is a recognition by their peers in the legal community that their practice meets the highest professional and ethical standards.