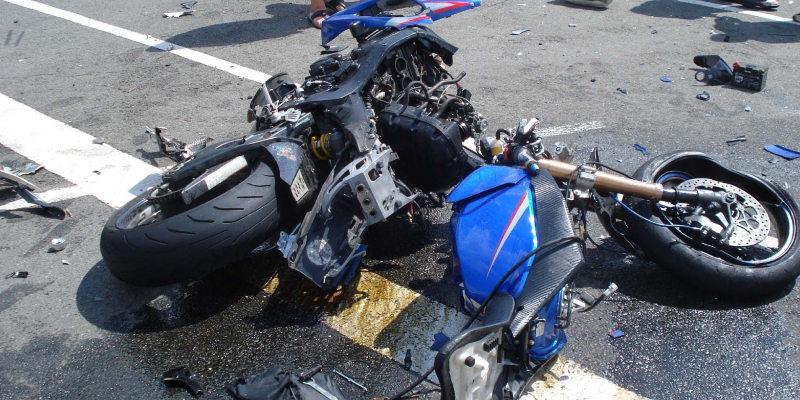 A motorcylist on a Suzuki was killed after his motorcycle collided with a van in Pompano Beach. According to BSO the motorcyclist was driving west on Sample Road when he collided with a van heading the opposite way which turned left into a parking lot. Deputies said the motorcyclist was thrown at least 100 feet.
Witnesses who saw the accident believed the motorcycle was travelling faster than the 45 mph speed limit. .
A nearby store's security cameras captured the accident, and show the motorcycle going at high speed, then slamming into the van. The impact was so great that the van was lifted on one side and the motorcyclist flew into the air and the bike was destroyed. So far, no charges have been filed against the driver of the van.
Deadly motorcycle accidents frequently occur when traffic headed in the opposite direction of the motorcycle makes a left turn into the motorcycle's lane of travel. Of course, factors like the speed of the motorcycle are an issue in determining the driver's negligence. Nonetheless, if you are riding a motorcycle, it is a good idea to pay extra attention to oncoming traffic and to try to anticipate whether someone will be attempting to make a left turn.
With over 50 years of collective service to the South Florida community, the Fort Lauderdale, Florida, personal injury lawyers at The Law Firm have helped thousands of clients to obtain money compensation for their personal injury and wrongful death claims.
All of the firm's partners have received the prestigious "AV" rating from Martindale-Hubbell Law Directory, which is a recognition by their peers in the legal community that their practice meets the highest professional and ethical standards.