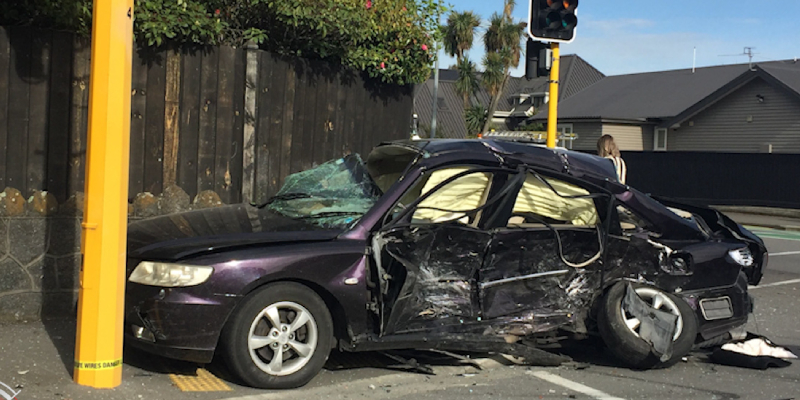 A Miami woman was killed on impact when a suspect driving a black SUV fleeing police collided with another vehicle. That suspect still remains at large.
The woman, a mother of five, was a passenger in the car. Another woman, the driver, remains in critical condition at the Kendall Regional Trauma Center.
According to the Miami-Dade police, the suspect was driving at an excessive rate of speed to avoid detectives who wanted to question him as part of a robbery detail. But witnesses told news stations that unmarked police cars were chasing the SUV without sirens. The suspect ran a red light striking the vehicle in which the victim was a passenger.
Miami-Dade police denied that any type of pursuit was going on prior to the accident and claimed that they were not chasing the suspect.
According to Miami-Dade Police, the robbery intervention detail detectives were patrolling a Southwest Miami-Dade neighborhood when they spotted a suspicious black GMC Denali. As they tried to approach the SUV, the driver took off. Detectives initially lost sight of the SUV and said they heard a loud crash and discovered the SUV had collided with another car. The suspect fled the scene and has not been captured. .
Because of the obvious dangers involving police changes, every police department, has enacted protocols to minimize the collateral consequences of these chases. These protocols often require that the police back off and keep a certain distance behind the suspect vehicle, that the police cars not exceed a reasonable speed, and that chases only be initiated for serious crimes with the potential for further violence.
With over 50 years of collective service to the South Florida community, the Fort Lauderdale, Florida, personal injury lawyers at The Law Firm have helped thousands of clients to obtain money compensation for their personal injury and wrongful death claims
All of the firm's partners have received the prestigious "AV" rating from Martindale-Hubbell Law Directory, which is a recognition by their peers in the legal community that their practice meets the highest professional and ethical standards.